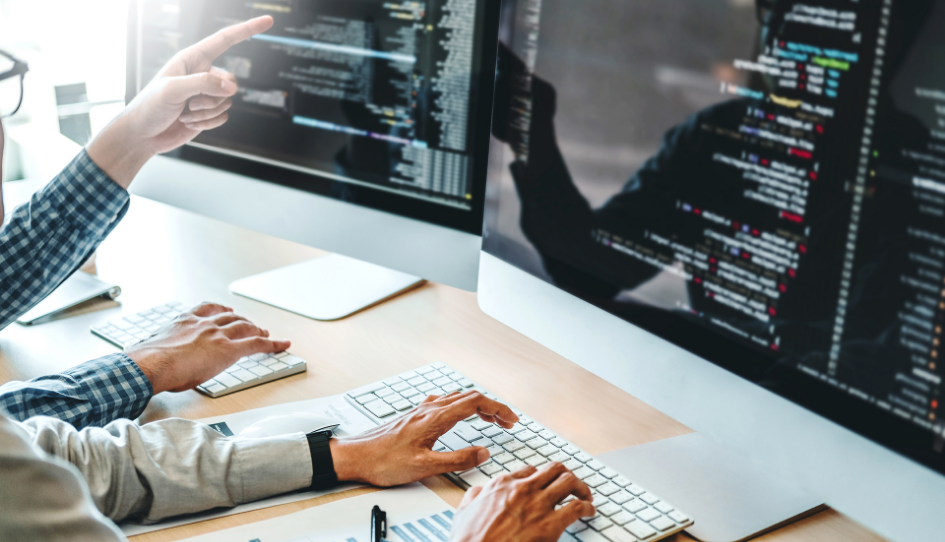 The world of website development is constantly evolving, and it's important to stay ahead of the curve. In 2023, there are several key trends that businesses should keep in mind when developing or updating their website.
Responsive Design: With more people accessing websites on mobile devices, responsive design is becoming increasingly important. Websites must be optimized for a range of screen sizes and devices to ensure a seamless user experience.

Artificial Intelligence and Chatbots: AI and chatbots are becoming increasingly popular for businesses looking to improve customer service and engagement. They can handle routine customer queries and provide 24/7 support, freeing up valuable time for business owners.

Virtual and Augmented Reality: VR and AR are being used more and more in e-commerce and gaming websites. They provide a unique and immersive experience for users, making them more likely to return and recommend the site to others.

Accelerated Mobile Pages (AMP): Google's AMP project is designed to make websites load faster on mobile devices. By using AMP, websites can load in under a second, improving user experience and search engine rankings.

Voice Search Optimization: With the rise of voice-controlled devices such as Amazon Alexa and Google Home, optimizing for voice search is becoming increasingly important. Websites need to ensure that their content is easily discoverable and readable by voice-controlled devices.
By keeping these key trends in mind, businesses can ensure that their website is modern, user-friendly, and optimized for search engines.